The Magical Flying Santas
November 9 @ 7:00 pm

-

8:30 pm
Join us for a talk on the The Magical Flying Santas: The story behind Christmas deliveries to New England Lighthouse families.
Free and open to the public.
Doors open at 6:45.  There is a short business meeting at 7:15, followed by the program at 7:30 pm.
New England's Flying Santas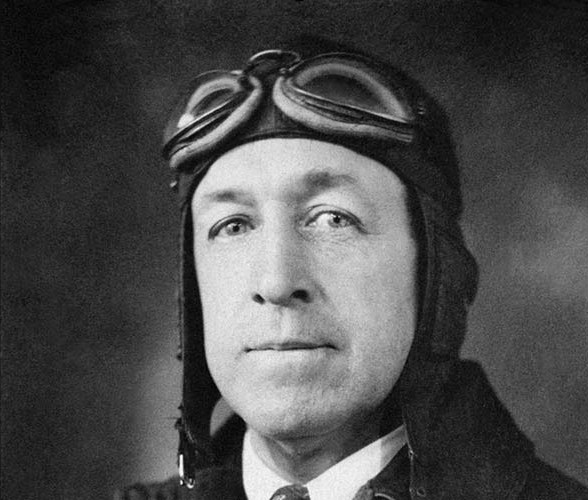 During the Great Depression, aviator Capt. William "Bill" Wincapaw began the tradition of "The Flying Santa." Born in Friendship, Maine, Wincapaw oversaw flight operations for the Curtiss Flying Service in Rockland, Maine. He came to admire Maine's lighthouse keepers and their families for standing the watch in isolated and often inhospitable locations.
To show his appreciation for their dedication and self-sacrifice, Wincapaw decided to deliver gift parcels to local lighthouses on Christmas Day. Early in the morning on Dec. 25, 1929, Wincapaw loaded packages of Christmas gifts into his vintage Travel Air A-6000-A airplane, which featured a single radial engine and wicker seats. That first year, he airdropped Christmas gifts to a dozen lighthouses along Maine's coast.
Wincapaw continued the tradition the following year. Over time, he came to be known as the "Flying Santa" and the "Santa of the Lighthouses." He began to dress the part and enlisted his son, Bill Jr., to pilot additional Christmas Day flights. His gift parcels included basic items such as newspapers, magazines, coffee, tea, candy, tobacco, soup, yarn, pens, and pencils. By 1933, the program proved so popular that Wincapaw expanded it to include 91 lighthouses from Maine to Rhode Island and Connecticut. He even found commercial sponsors to underwrite the cost of the parcels and the flights.
Santa flights continue to this day.